Notice of Annual General Meeting 2022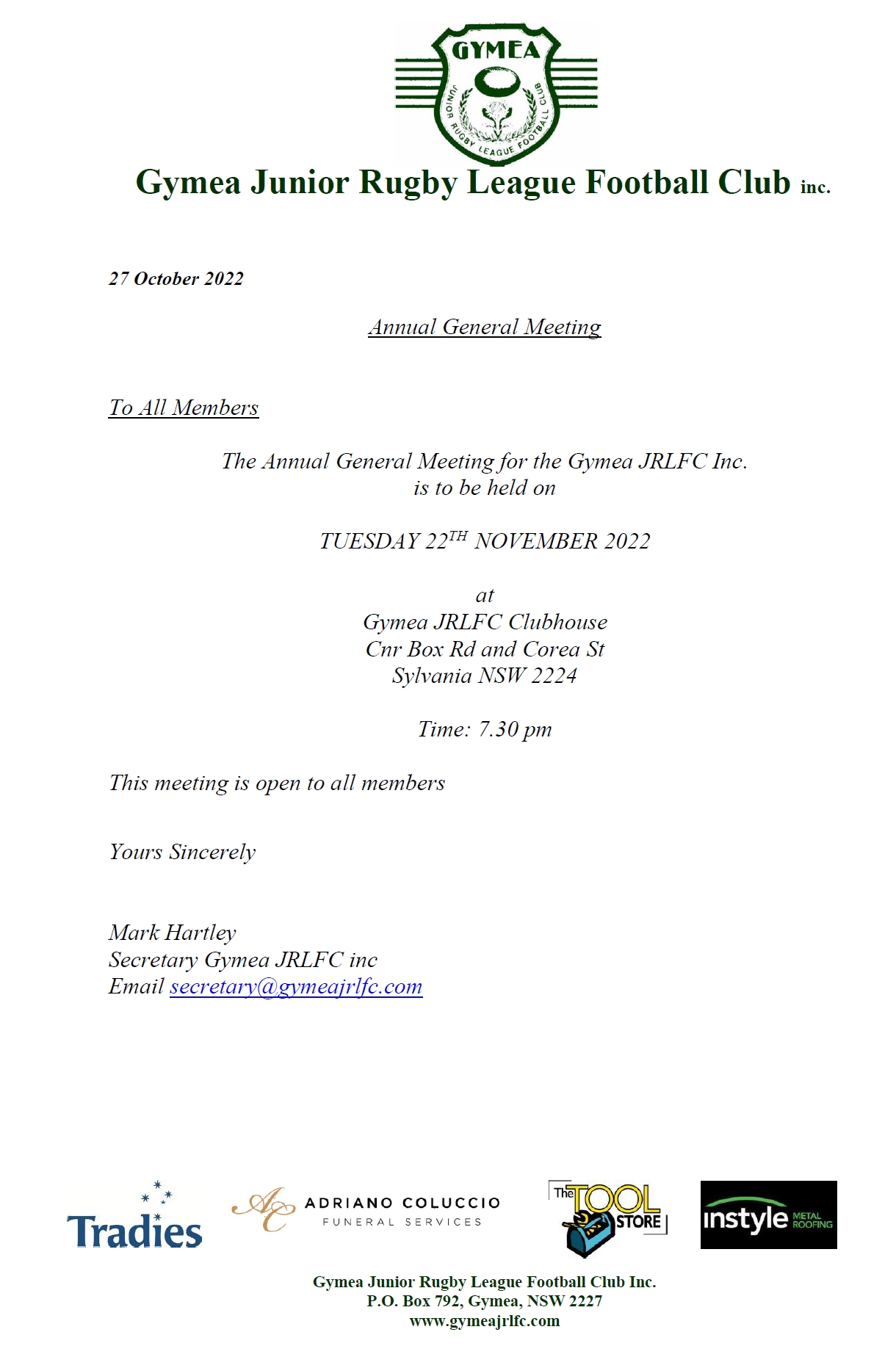 Gymea JRLFC will hold our Annual General Meeting on Tuesday 22 November in the Gymea Clubhouse at 7.30pm.
All are welcome to attend this meeting.
All club Executive and positions will be declared open and we would also welcome any new committee member nominations.
Would be great to get a big attendance and welcome in a new era for our club with new faces, fresh ideas and input. Download the committee nomination form below and submit to secretary@gymeajrlfc.com by 15 November 2022.
As we head into the 2023 season we would be pleased to see as many of our members in attendance as possible.