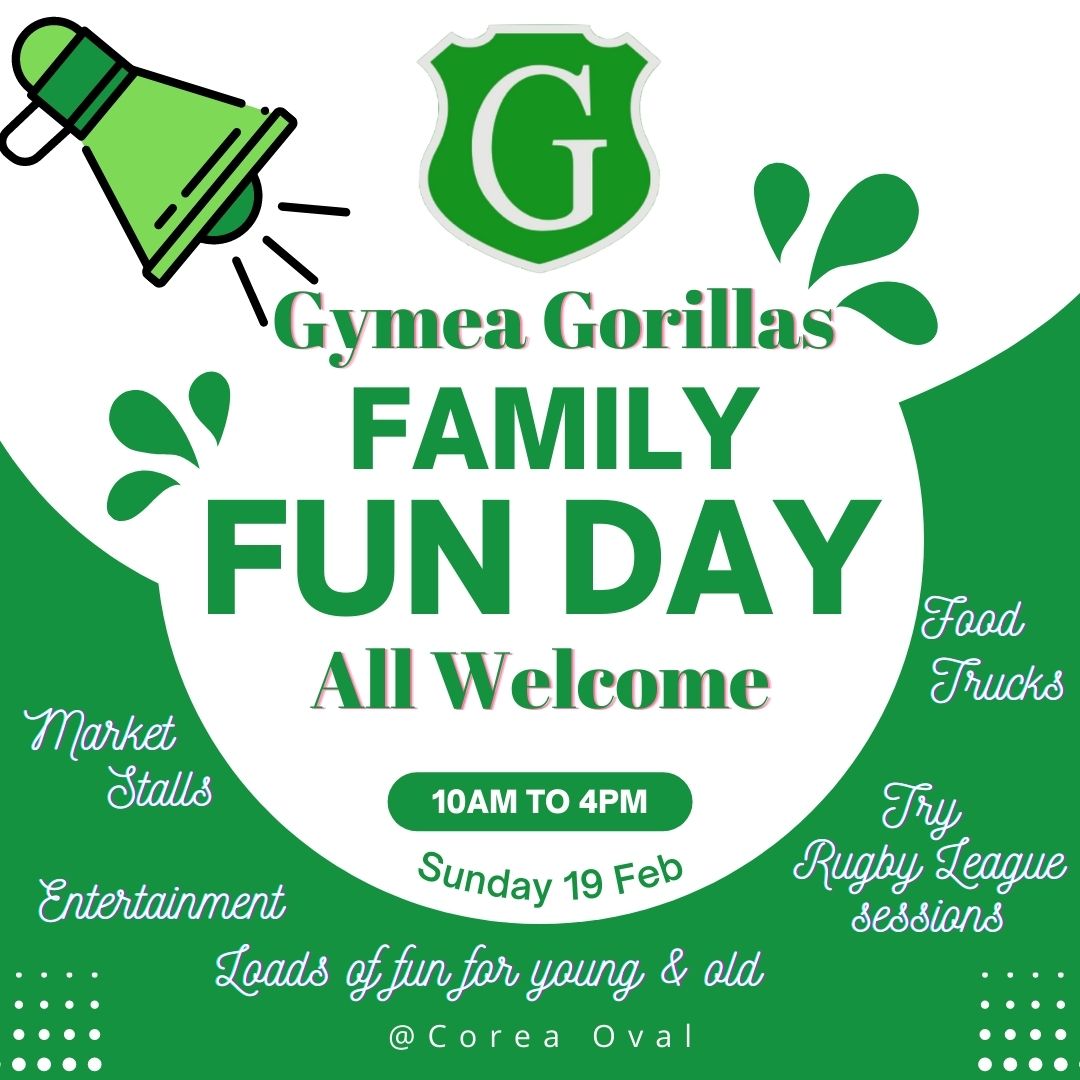 We are kicking off the 2023 season with our 2nd annual Gala Day
Come along and enjoy the day with us.
We will have Food Trucks, market Stalls, amusements for the kids such as water slides and more.
We will have a try Rugby League session for the little kids to give footy a go.
SAVE THE DATE
Sunday 19 February.
10am to 4pm at Corea Oval.
Thank you to ALL our generous sponsors for supporting us. Please consider our sponsors when purchasing goods & services