2024 Registrations Online
Registration open on Dec 7th 
Family Discounts
Available for three or more regos please contact regos@gymeajrlfc.com PRIOR to registering to gain your discount code (we can't discount if you have already registered)
Shorts & Socks
Free Shorts and socks for new players in Under 6, Under 7 and Under 8 
2024 Girls Tackle
Girls that play both codes (tackle & League Tag) only pay one rego
Active Kids
Active Kid vouchers are accepted but there is a strict no return policy, so please make sure to include in your rego as we can't redo at a later stage if you forget to use it
2024 NSW Junior Rugby League Guidelines
NSWJRL are introducing changes in the younger age groups and are yet to formally publish the announcement. The Gorillas play under this jurisdiction (along with all the clubs in this district) and are bound by the rules set upon us by both CSJRL and NSWJL. We appreciate your patience and acceptance on these new forthcoming changes.  See below table
For 2024 Season Registrations – Make sure to click on "Gymea Gorllias Cronulla/Sutherland JRL"
Season 2024 Registration Fees
Rugby League (Male & Female)
Under 6
NSWRL guidelines is tag all season for this age group
Under 7
NSWRL guidelines is tag until mid season
Under 8
Mini Rugby League
Under 10 to 12

Mod Rugby League
Under 13 to 18
International Rugby League
Under 6 to 18
Girls League Tag
How To Register
Registration is completed ONLINE ONLY. The club is planning registration info day, dates to be announced soon If you have any questions regarding registrations please contact regos@gymeajrlfc.com.
Step 1
Click on the "Register Now" button to take you directly to our Gymea JRLFC registration page on "Play Rugby League".
Step 2
Make sure to expand the page using the down arrow on the right, then click "register" to begin
You will be prompted to logon to your NRL account. If you do not have an existing NRL account you will be able to create one during the registration process.
Step 3
Login to your NRL account and select the participant you wish to register, or click "add new participant".
Once logged in any participant previously registered in the old system with that email will already be linked to your account and ready to register.
Step 4
Complete the registration form. ensuring you select the correct "Type of Registration" . E.g. If registering to play Rugby League select "Player Tackle" , or "Player League Tag" if registering for League Tag.
There is a drop down menu on the right of screen as indicated by the red box in image below. Use this to select the type of registration.
Important Notes
If you have registered in previous seasons, please use the same email as last year.
If creating a new NRL account use the same email you used in registration last year. This is to ensure previous participant historyis available.
If you do not remember your password use the "forgot password" link to reset. It will email you a reset link.
If you do not get the email to reset, then it means you do not have an existing NRL account. In this case you will need to create your NRL account. REMEMBER to use the same email as last years registration (if you registered last year)
New Players
Please upload a passport style photo showing head and top of shoulders of the player you are registering and a copy of your Birth Certificate. This will speed up the registration process.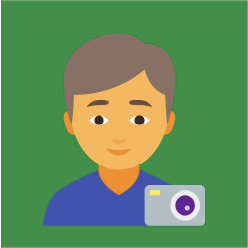 Transfers
For those players wishing to transfer from another club, please register with Gymea first. Click yes when the system asks if you wish to transfer. Then follow the prompts. If you have any issues with transfers please contact regos@gymeajrlfc.com.
Active Kids
The NSW government provides active kids vouchers. Click on LEARN MORE for information about Active kids. The voucher can be used when registering your child to play Rugby League with Gymea JRLFC.
You MUST apply for the Active kids voucher prior to registering so that you can use the voucher during the registration process.
YOU CANNOT CUT AND PASTE YOUR ACTIVE KIDS VOUCHER NUMBER IT WILL NOT ACTIVATE – YOU MUST TYPE IN FULL VOUCHER NUMBER.
Click ACTIVE KIDS to get your Active kids voucher.
Thank you to ALL our generous sponsors for supporting us. Please consider our sponsors when purchasing goods & services