Gymea Junior Rugby League Football Club Inc
Known as "The Gorillas", we are one of the largest clubs in the Sutherland Shire with over 700 registered players and 55 teams in 2022. We offer Male and Female Rugby League from Under 6 to Open Age, Girls League tag and Men's Over 35 League Tag. Join the Gorillas in 2023.
Play or Volunteer
Coaches application
Home of the Mighty Gorillas
Football Season Information

Draw & Duty
Click here to see and download this weeks draw. Please take note if you are playing at home and have been assigned to canteen and BBQ duty. Managers need to arrange this with their team.

We will hold regular sale days during the season
Playing Shorts: $25
Playing Socks: $15

Managers Reports Webstats
Managers click here to enter your weekly team Webstats. Webstats must be updated by the Wednesday each week after the game. Lets make sure all players get to celebrate milestone games.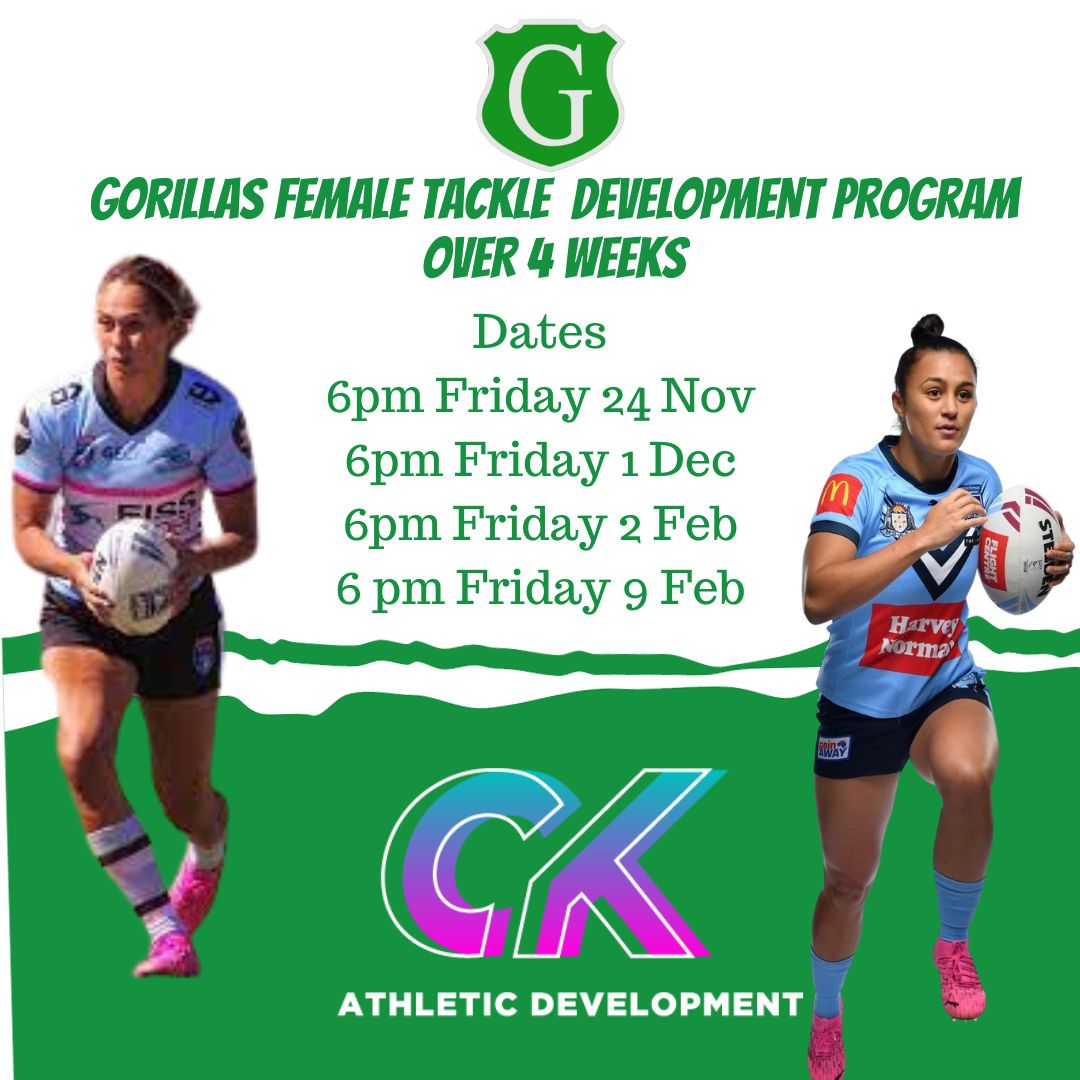 Join our Free Female tackle Clinic  Be a part of the first Gorillas female tackle team in 2024 REGISTER HERE
read more
Thank you to ALL our generous sponsors for supporting us. Please consider our sponsors when purchasing goods & services