See Whats Going On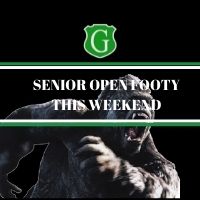 Senior Open Age games this weekend. U/9, 10 & 11s girls & boys sprint races half-time in 1st grade – Prizes!
---
Thank you to ALL our generous sponsors for supporting us. Please consider our sponsors when purchasing goods & services
Football Season Information
Click here to see and download this weeks draw. Please take note if you are playing at how and have assigned canteen & BBQ duty. Managers need to arrange this with their team.
Duty is two people in the Canteen and two on the BBQ
All The important dates for 2021
Managers Click here to enter your weekly team Webstats. Webstats must be updated by the Wednesday each week after the game. Lets make sure all players get to celebrate milestone games
---
Latest from our Instagram
---